"My Short stay at Webster Park has been a wonderful experience. The staff here is super, always willing to help a patient no matter what. The facility is immaculate and well maintained. They take pride in their facility. They have activities for everyone and make sure everyone knows what they are. If I ever have to go to a facility like this again, I hope I come back to this one. This is the elite of Rehab and Nursing Center."
Well done folks,
– Glenn Kashner
---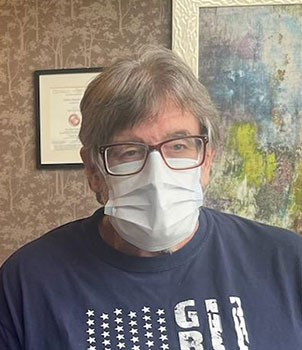 "I am so glad I chose Wester Park. Staff were so nice to me. They were so kind and patient to me. Vikki Deborah, Marie ( CNAs), and Stacy from rehab were the best! I am happy to go back home but will miss these people."
– Daniel Vecchione
---
"Exceptional staff at all levels, they really care about the patients. Food was fine, rehab was great, especially Stacey, she always went the extra mile. Very clean facility never any odors. Michelle R.N. is PHENOMENAL!!!!"
– William Wadsworth
---
"Caring staff, everything was great loved the breakfast. Was pleasantly surprised with the facility, great rehab, excellent housekeeping, nothing bad to say at all! Overall very pleased."
– Barbara Robins
---
I cannot say enough amazing things about this rehabilitation. My father is there now and the staff has been so attentive and caring. The communication that I receive from the team has been fantastic. All of the management and staff on the floors are respective and always say hello to you in the rehab and on top of everything you can see the smile behind the mask!
We are so happy dad's here and rehabbing and going to be able to come home to us shortly feeling better than ever!!!
– Jenn Dale
---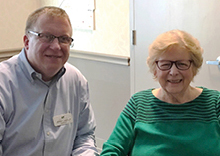 I WOULD NOT HESITATE TO COME BACK HERE, IT'S MY HOTEL FOR GREAT CARE.
The staff was so nice and cheerful. I could not walk around my room upon my arrival and now I can walk all the bases on a ball field. My doctor, Dr. Soodan, answered all my questions and was wonderful to me. The rehabilitation team was fantastic and helped me regain the ability to cook my meals and climb my stairs so I could return home. The Food Service Director, David, became a great friend and even shared recipes of the food I had here at Webster Park. I really enjoyed the food! The most important part of my stay was the Nurses and CNAs who were attentive to all of my needs.
Webster Park is a wonderful place – thank you to the entire staff! I would not hesitate to come back and tell my friends to get rehab at Webster Park.
– Ms. Nelda Oberes
---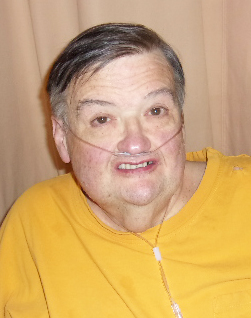 "As a resident of Webster Park I really can't say enough about the caregivers and staff of the facility. The nurses and the aides are tremendous and the rest of the staff is just as great. There are a lot of rehab facilities on the South Shore and I am just very happy that I ended up here!"
– Mark Cantrell
Second Floor Resident
---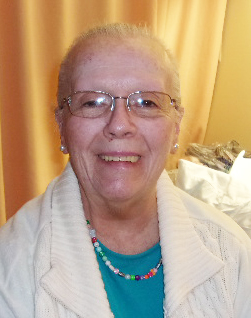 "I have been a resident at Webster Park for 4 years and love it. The staff here works so hard and are very kind; they take wonderful care of all of us."
– Sally Costello
Second Floor Resident & President of the Resident Council
---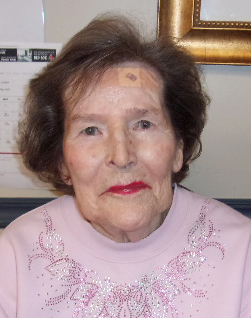 "I've lived at Webster Park for 6-7 years and love it! Why would I ever want to leave? We are waited on hand and foot . . . LOL. Seriously though, the care here is wonderful; the food is delicious (my compliments to the chef) and everyone is always so kind. Activities keeps us constantly busy with music and games; my favorite times are when we play cards or scrabble."
– Kay Stevens
Third Floor Resident